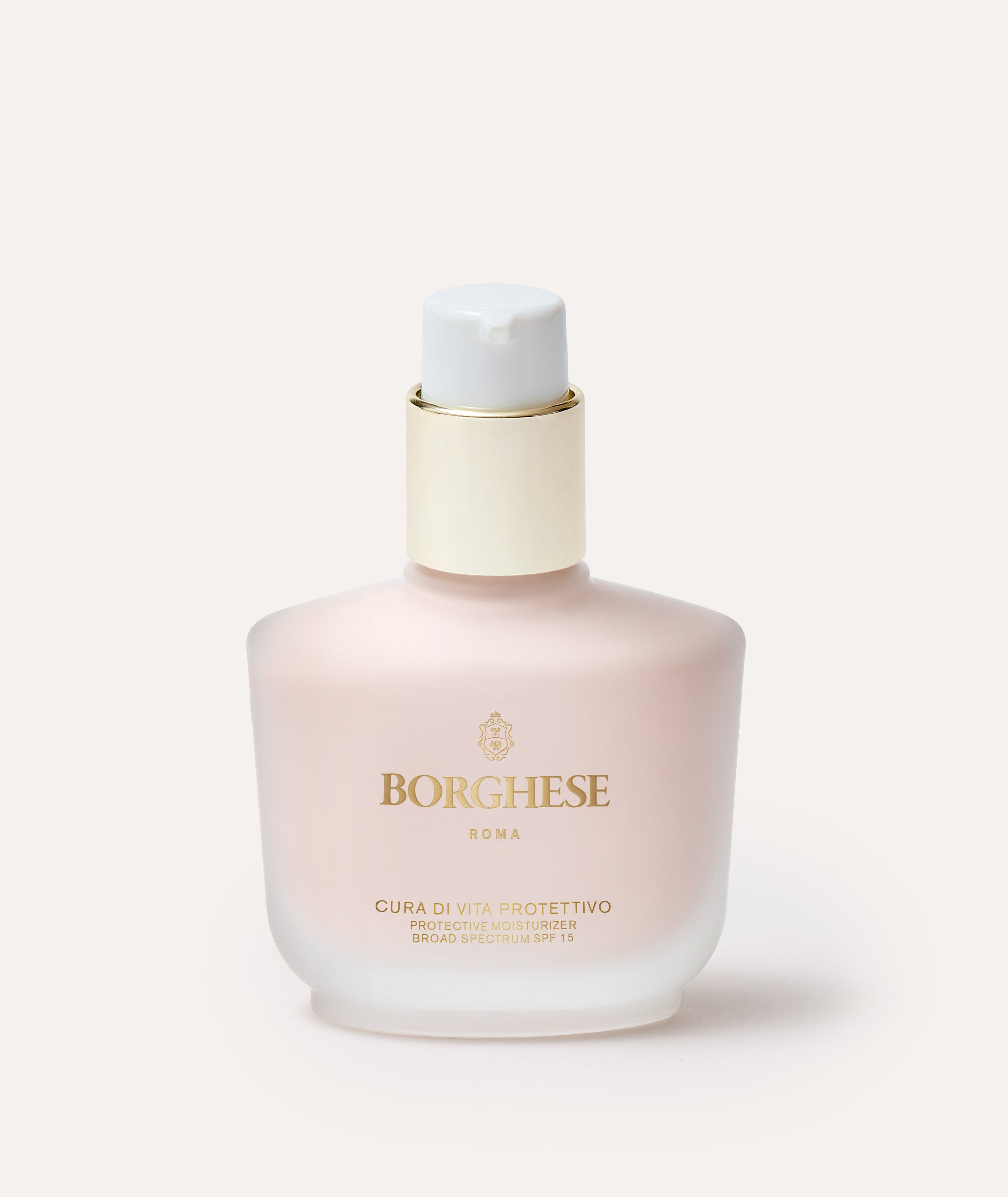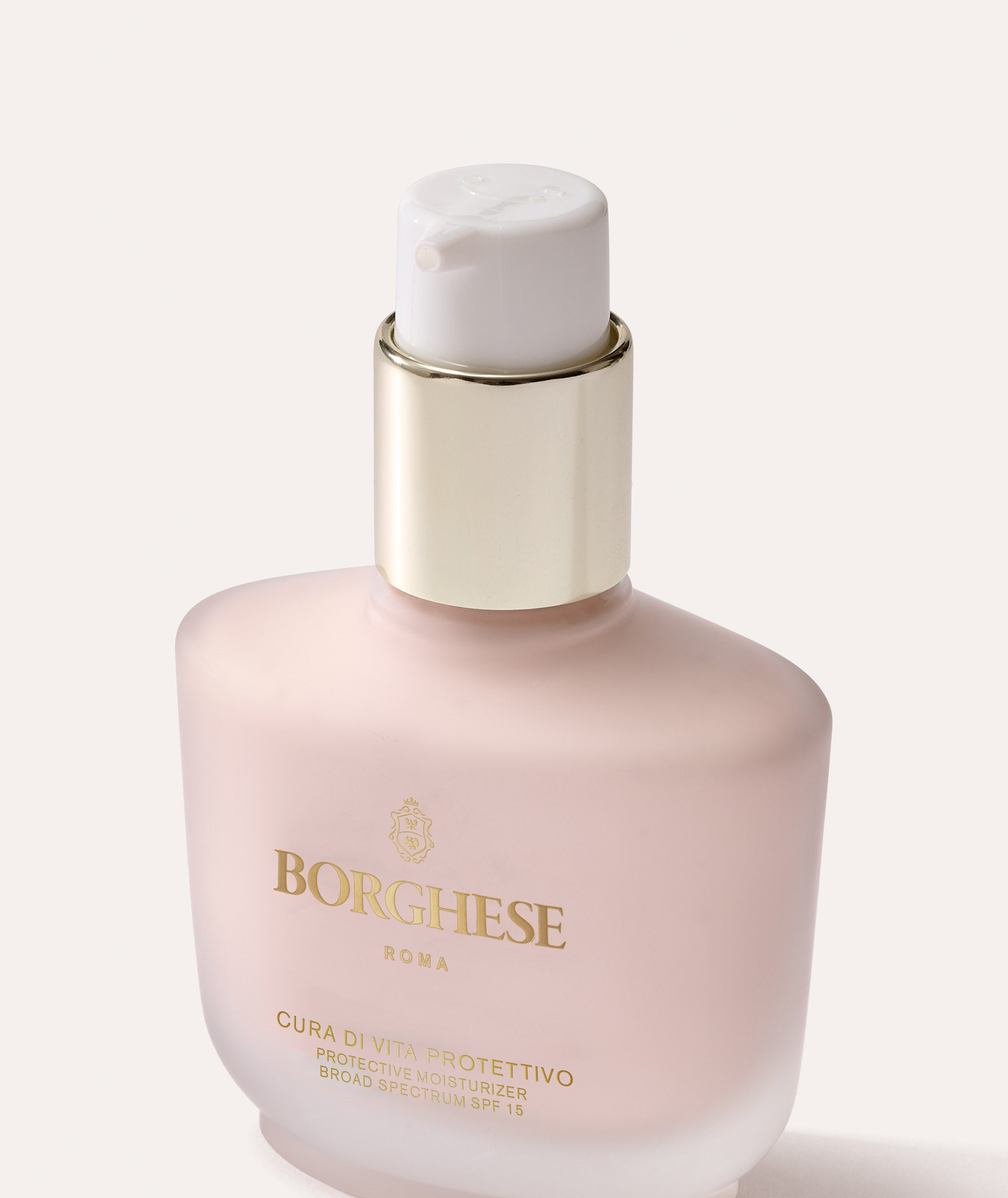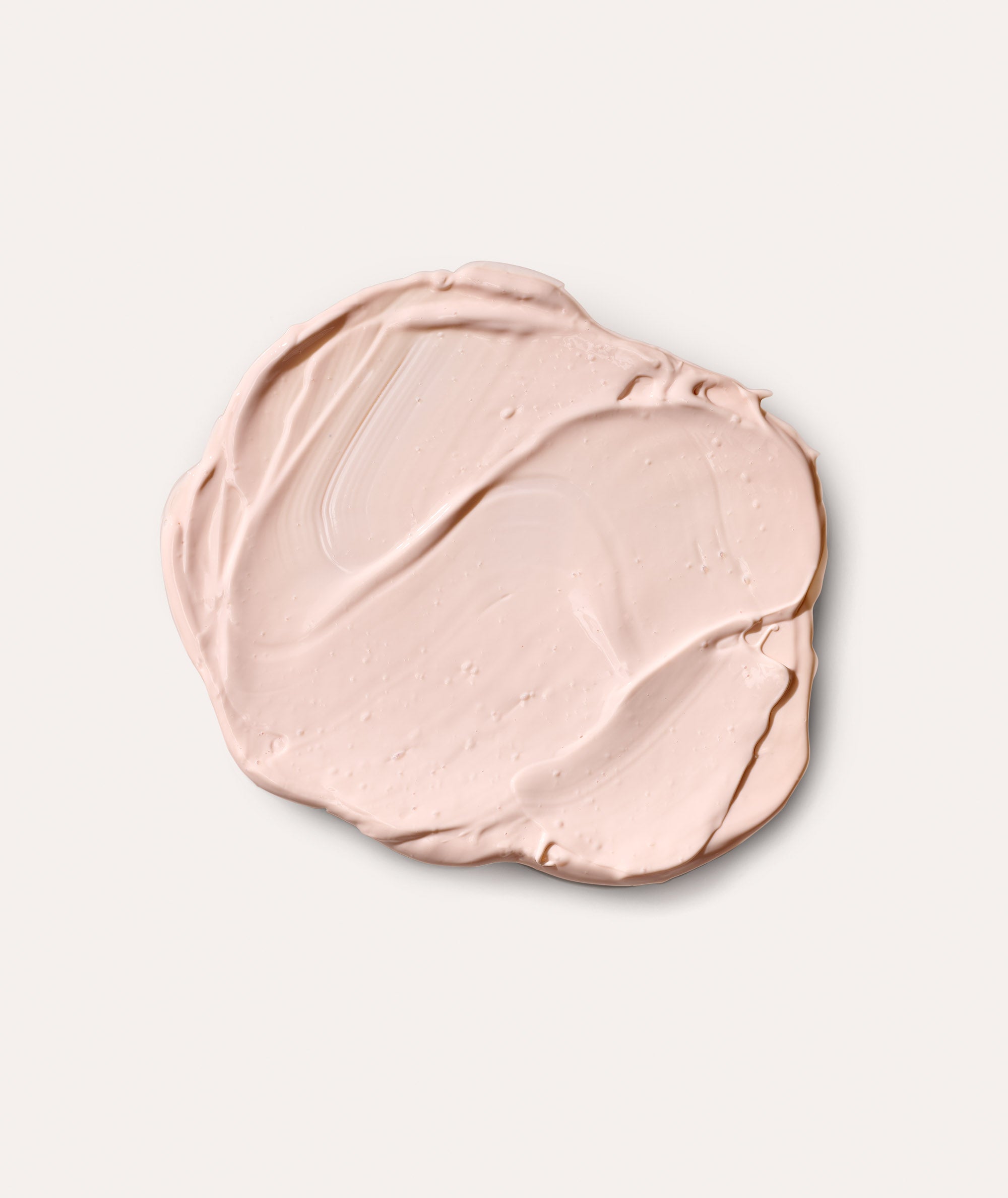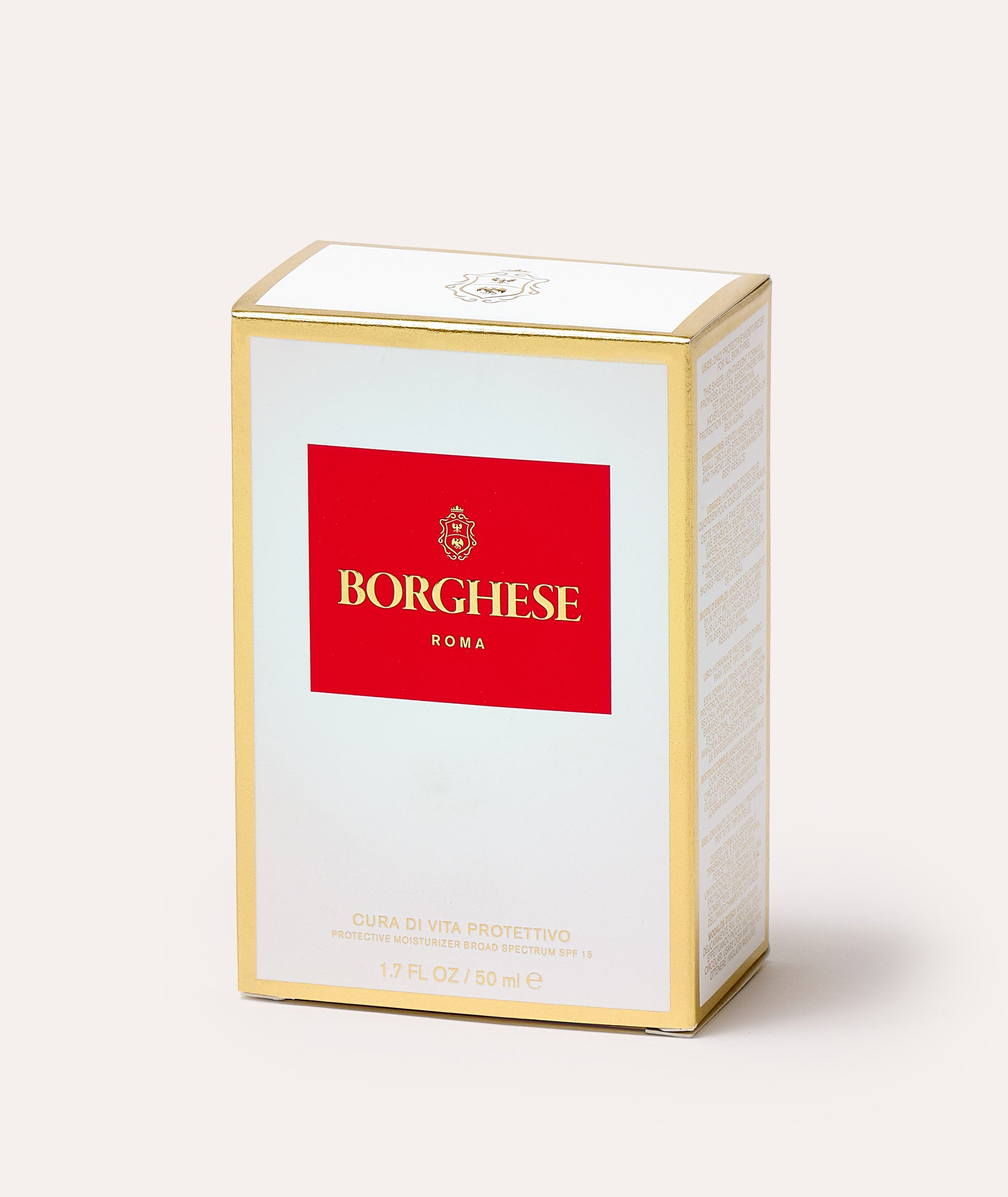 Cura Di Vita Protettivo Moisturizer SPF 15, 1.7 oz
Protective SPF Moisturizer
Skin Type: All
Treats: Fine Lines & Wrinkles
Description
Lightweight, protective hydrating lotion that provides UVA/UVB protection and ensures skin's youthful suppleness. Cura Di Vita Protettivo Protective Moisturizer SPF 15 offers optimum daily protection from UV light and environmental exposure.
Benefits
Soothes, softens and protects skin with a combination of natural essential oils
Protects against free radical damage with Vitamin E
Mini spatula included for easy dispensing as product runs low
Size - 1.7 oz.
How To
Apply to cleansed and toned face and neck, avoiding the eye area. Use daily.
Ingredients
Vitamin E is a powerful antioxidant that fights free radicals and sun damage
*Please note that each ingredient list corresponds to a specific item indicator code. This list is for informational purposes only and all formulas are subject to change at any time. We do our best to maintain accurate and current ingredient lists, but cannot guarantee that they are up to date and/or free of errors.
Cura Di Vita Protettivo Moisturizer SPF 15, 1.7 oz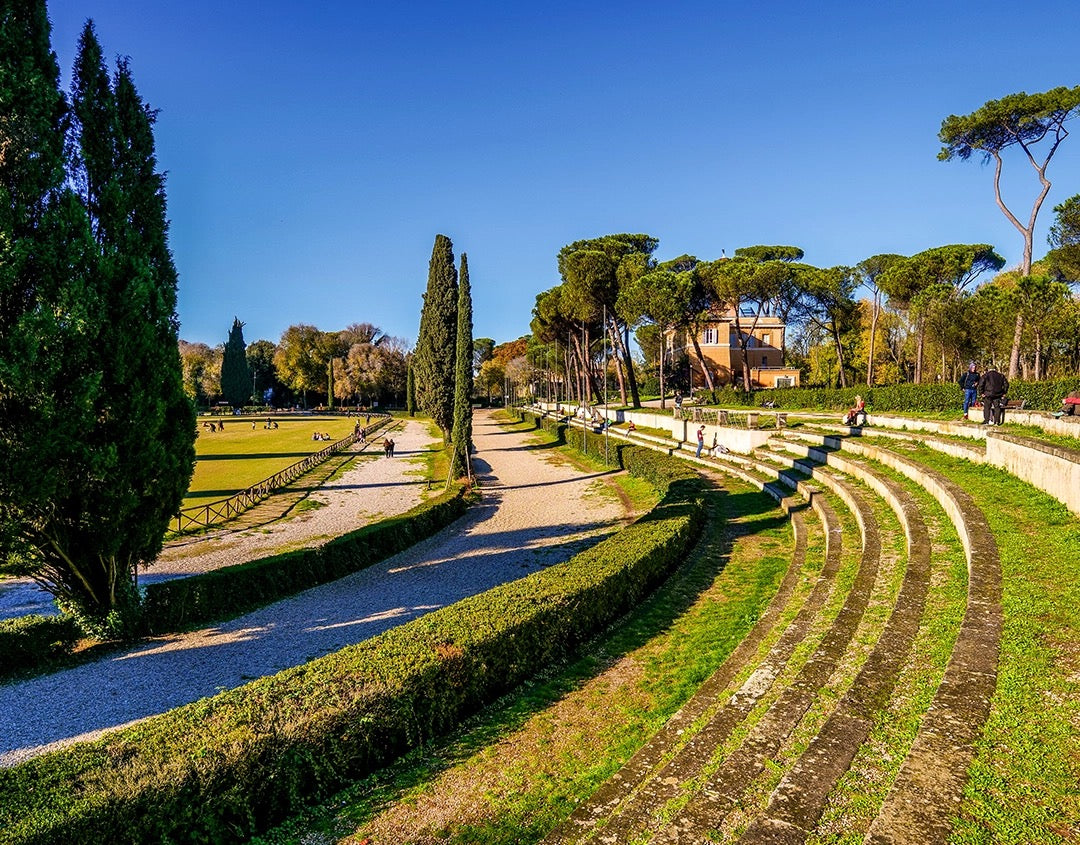 Deeply Rooted in Italian Tradition
Our history has been built on success stories passed from one generation to the next.
Effective treatments wrapped in indulgent experiences, driven by modern-day science.
#BorgheseBestSelf

Earn Points
Earn 1 point for every dollar spent

People Really Like Us
Over 20 Million Masks Sold

Subscribe & Save
Never go without your favorite product again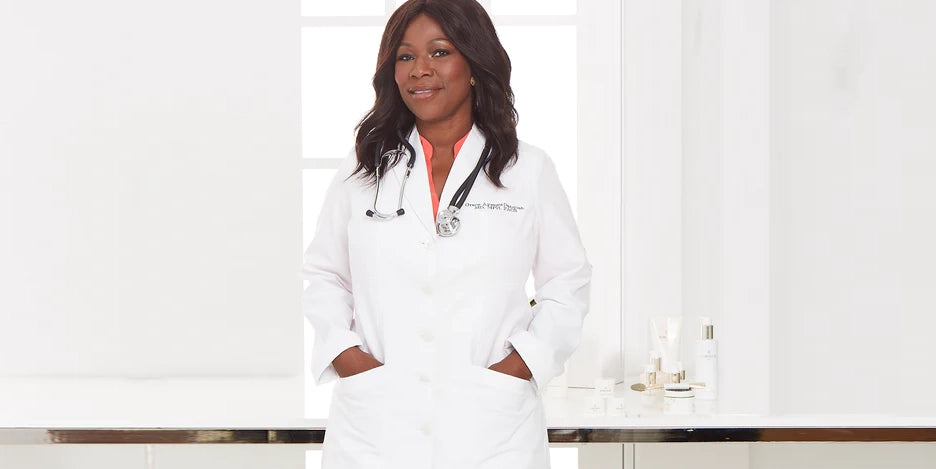 "The best prescription for healthy skin is a daily nutrient-rich skincare routine"
— Dr. Grace Ayensu-Danquah
American Board Certified Skin Surgeon