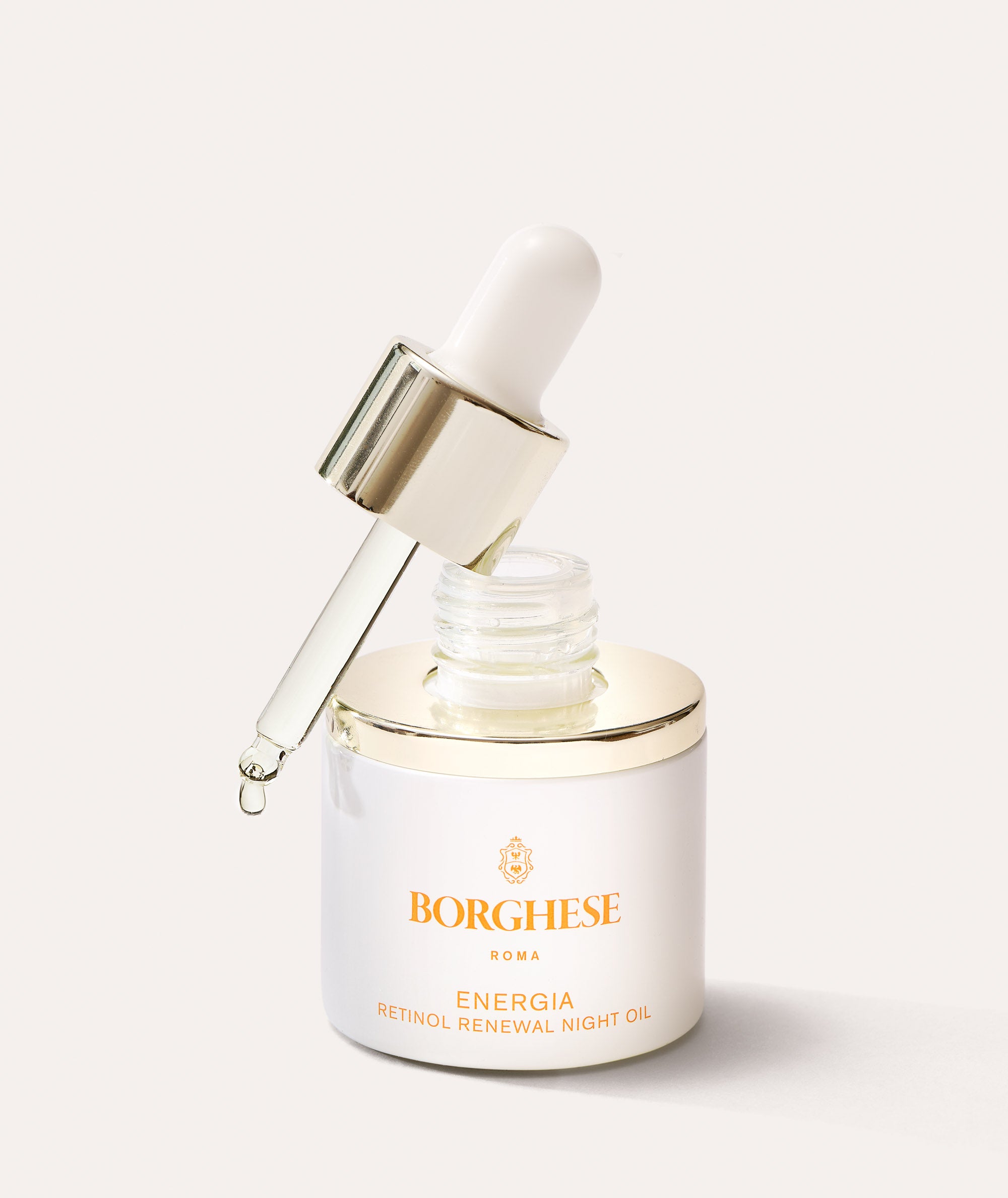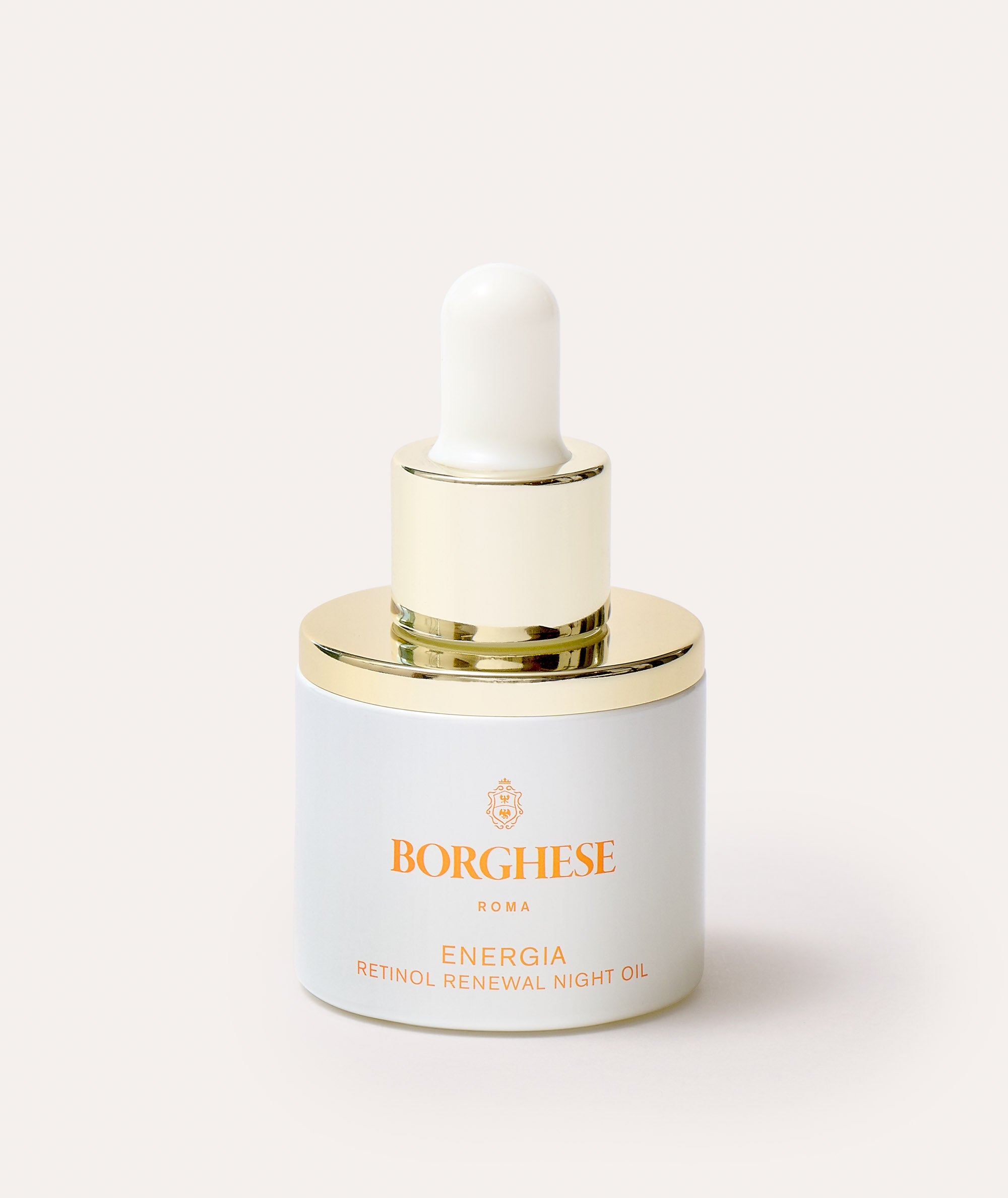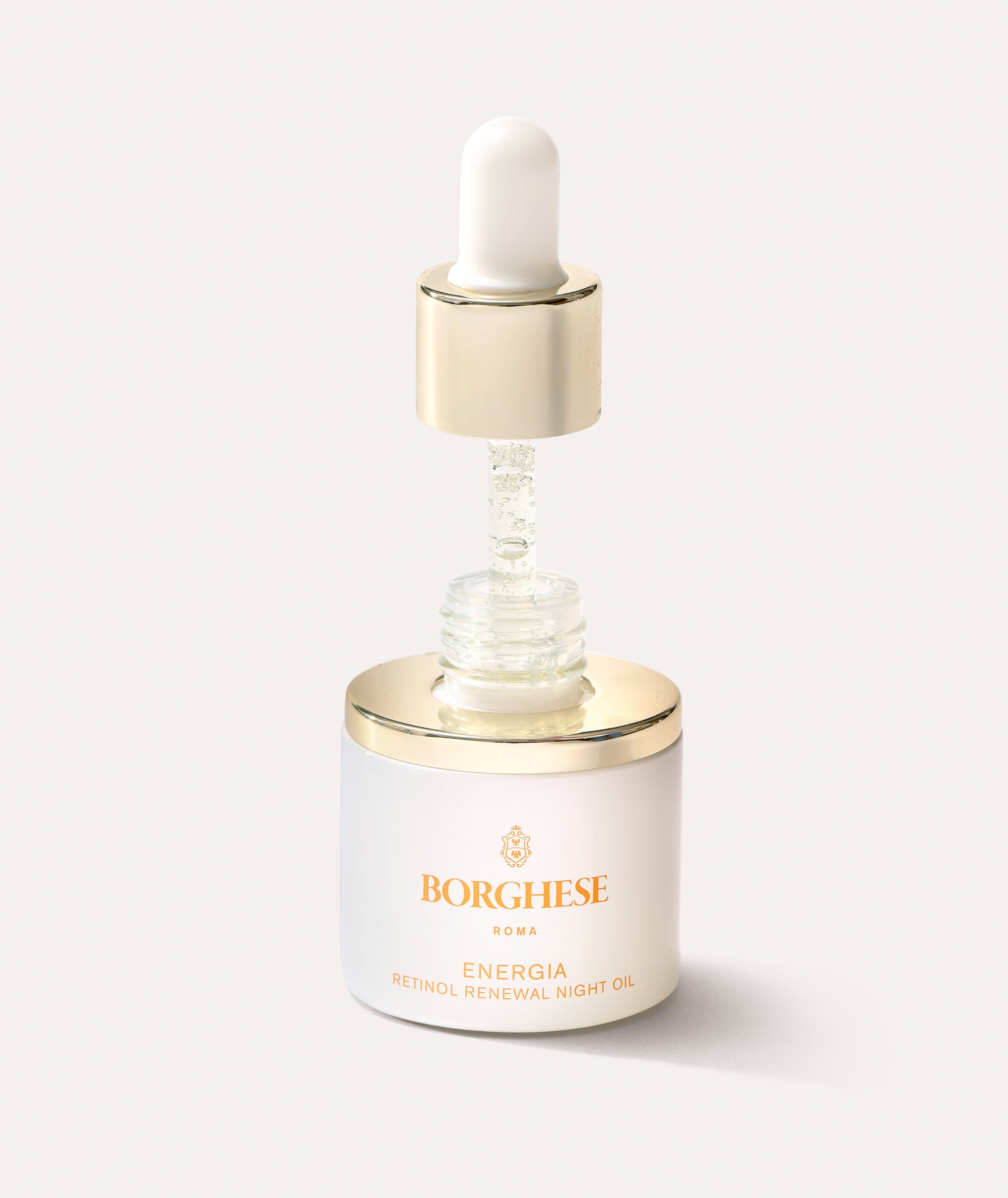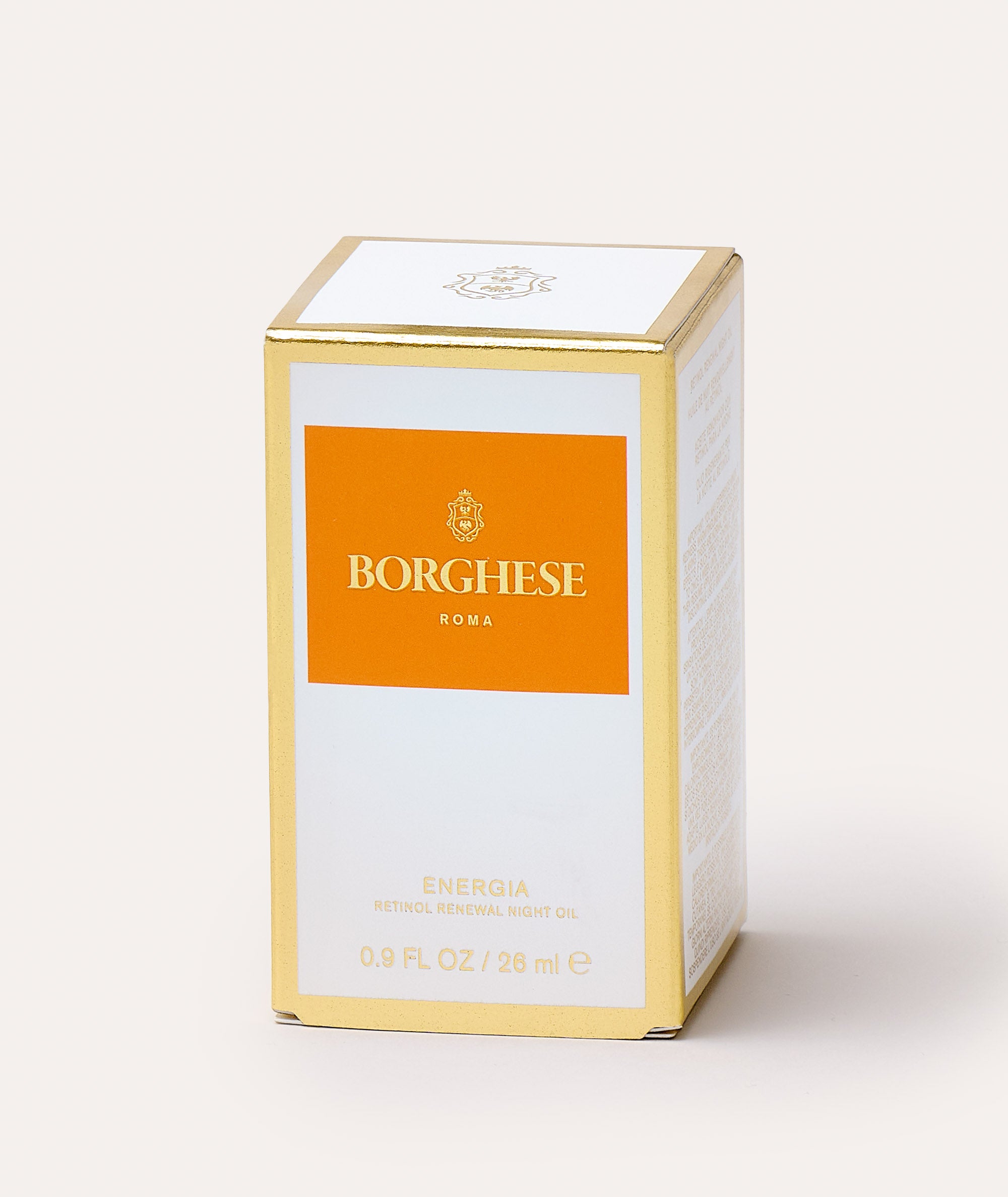 ENERGIA Retinol Renewal Night Oil, 0.9 oz
Skin Type: All
Treats: Fine Lines & Wrinkles and Uneven Skintone & Texture
Description
Meet our star skin energizer! Part of the ENERGIA Vitamin-Powered Collection, this efficacious, fast-absorbing oil with Granactive Retinoid (known as the 'next generation' retinol) helps improve skin texture and address multiple signs of premature aging.
Benefits
Suitable for all skin types and tones
Less irritating than first generation retinols
Helps address fine lines and wrinkles + elasticity and skin firmness
Promotes improved suppleness and skin texture
Free of Parabens, SLS and SLES, Phthalates, Nanotechnology, Formaldehyde, Mineral Oil, Petroleum, Polyethylene, D4, D5 and D6
Size - 0.9 oz.
How To
Apply every other night, to cleansed and toned skin. For optimum vitamin power, apply after prepping skin with ENERGIA Daily Vitamin Toner. Just a few drops of oil are all you need; gently massage or pat onto face (don't rub) for maximum absorption. Follow with ENERGIA Vitamin E Antioxidant Creme.

You may experience minor redness, warm/tingling sensations or skin flaking. These are normal and temporary effects. If such effects continue, limit use to once a week until your skin adjusts, then resume application every other night. Discontinue use if irritation persists.

Sunburn Alert: Apply a sunscreen of SPF 15 or greater during the day while using this formula.
Ingredients
Granactive Retinoid, at 1%, is less irritating and helps to improve skin's texture, elasticity and firmness
Sea Buckthorn Pulp Oil, rich in Vitamin C & E, helps improve suppleness and reduce the visible appearance of fine lines and wrinkles
Grape Pomace - Every part of the grape but the juice! - helps improve elasticity and firmness
*Please note that each ingredient list corresponds to a specific item indicator code. This list is for informational purposes only and all formulas are subject to change at any time. We do our best to maintain accurate and current ingredient lists, but cannot guarantee that they are up to date and/or free of errors.
ENERGIA Retinol Renewal Night Oil, 0.9 oz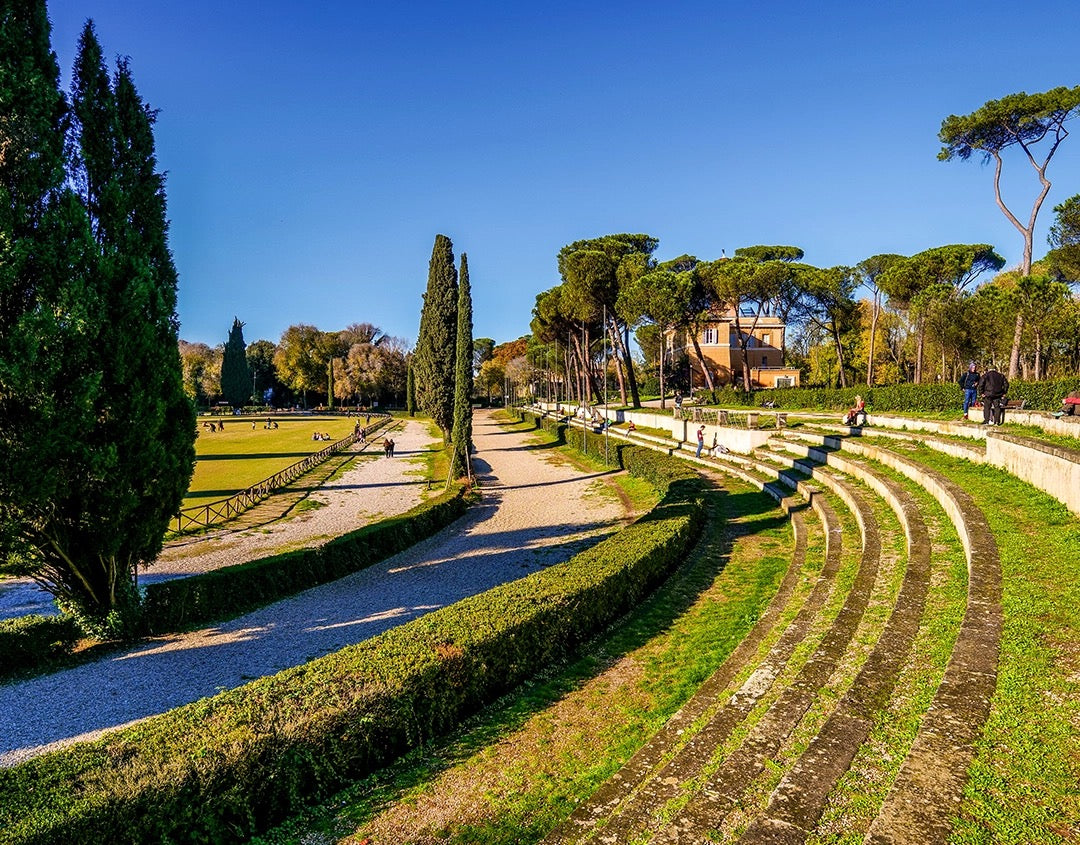 Deeply Rooted in Italian Tradition
Our history has been built on success stories passed from one generation to the next.
Effective treatments wrapped in indulgent experiences, driven by modern-day science.
#BorgheseBestSelf

Earn Points
Earn 1 point for every dollar spent

People Really Like Us
Over 20 Million Masks Sold

Subscribe & Save
Never go without your favorite product again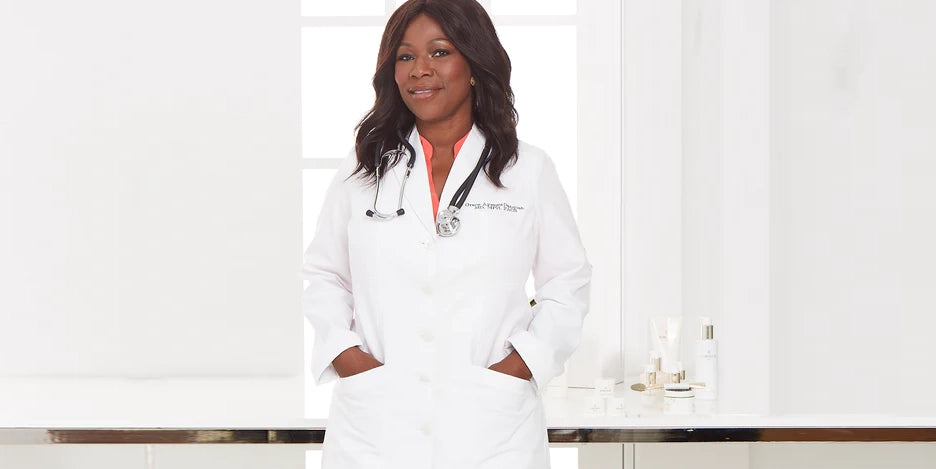 "The best prescription for healthy skin is a daily nutrient-rich skincare routine"
— Dr. Grace Ayensu-Danquah
American Board Certified Skin Surgeon