Made For Each Other
Experience Borghese with a perfectly paired duo of products hand selected by our Product Development team!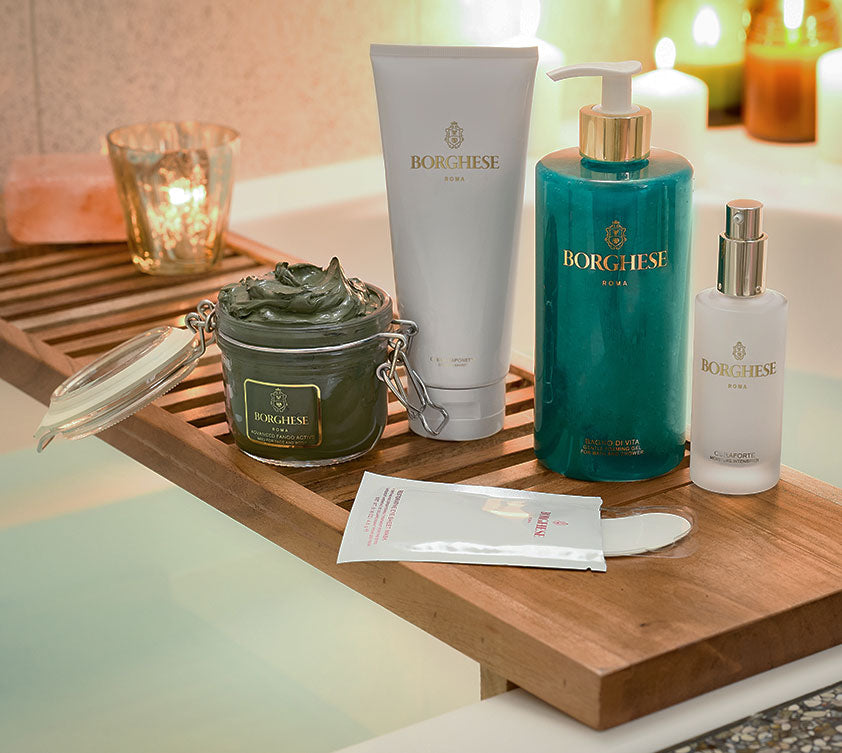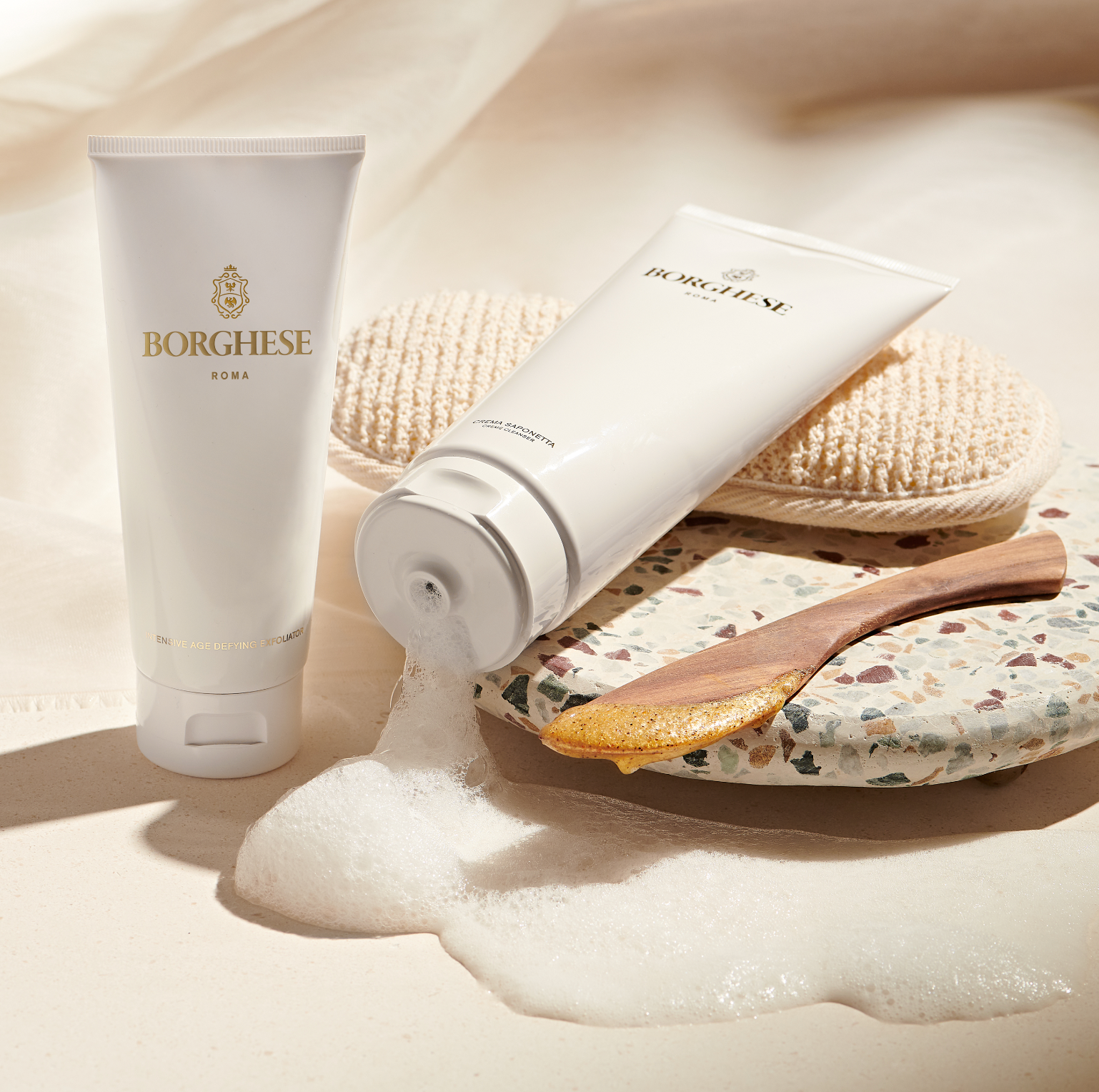 Cleansing & Exfoliating Duo
Gently purify, exfoliate, and cleanse skin with these Borghese bestsellers
Cleanse face with Crema Saponetta Creme Cleanser
Smooth skin with Intensive Age Defying Exfoliator
Purifying Masking Duo
Create an at home spa experience with our 2 step facial
Apply Active Mask Booster to cleansed skin
Apply Mask, leave on for 2 - 5 minutes, remove with warm water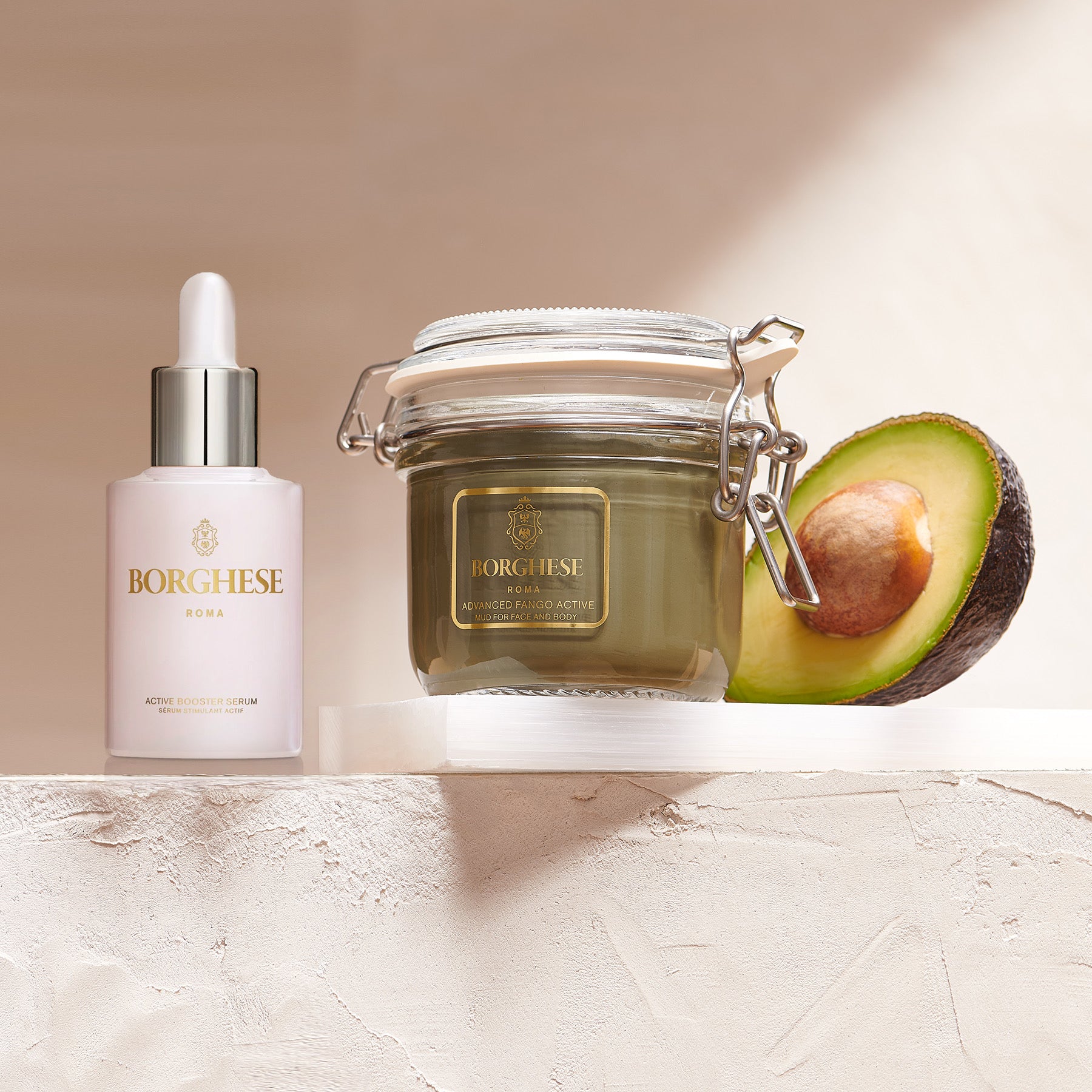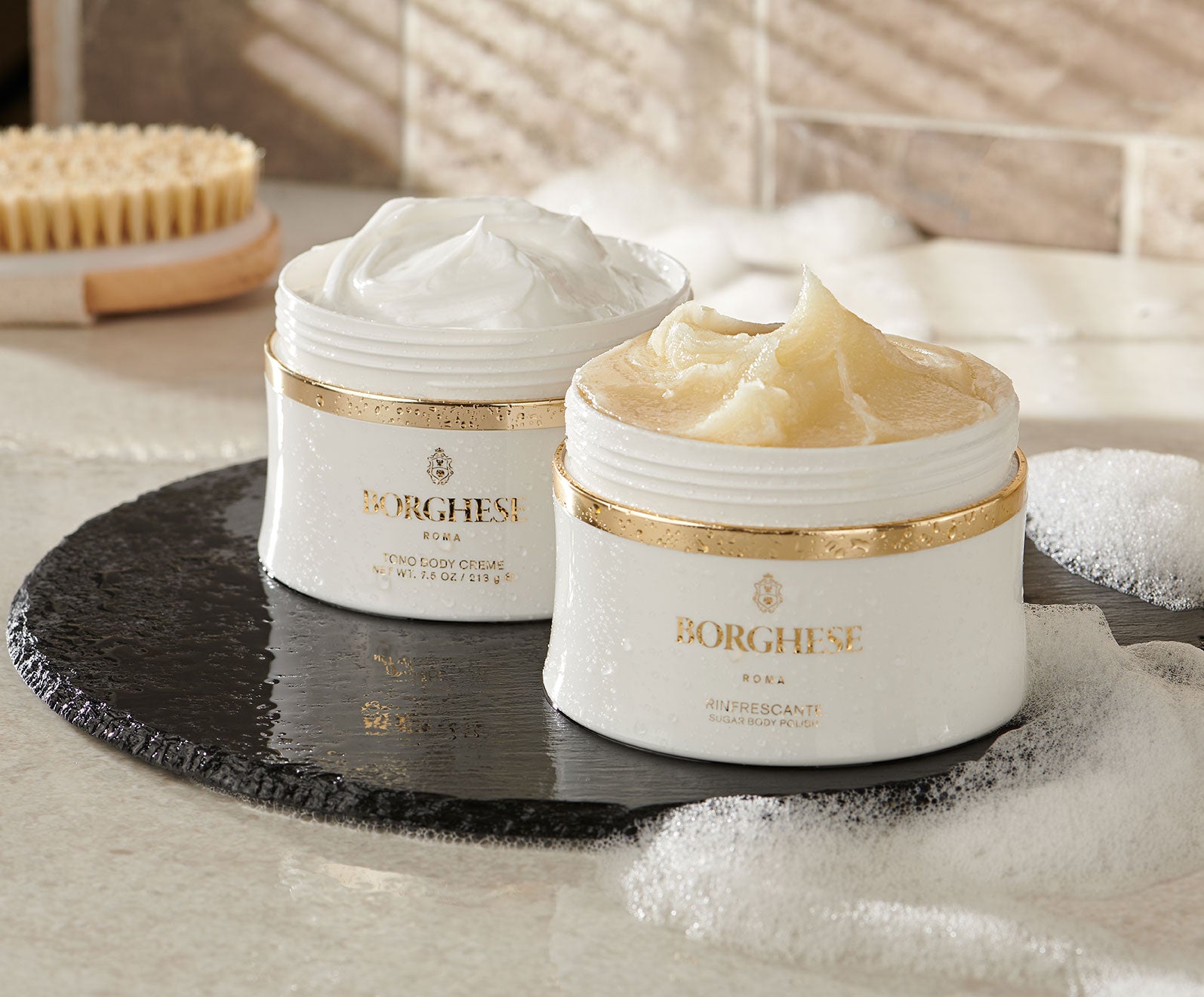 Body Care Duo
Treat your body like your face with this exfoliating and moisturizing pair
Exfoliate body with Rinfrescante Sugar Body Scrub and rinse off with warm water
Apply Tono Body Creme to dry skin and moisturize thoroughly
Soothing Hand Care Duo
Get a salon quality manicure at home with this luxurious pair of hand care essentials
Place cleansed hands into Hand Sheet Masks, leave on for 10 - 15 minutes, and remove gloves
Apply Splendide Mani Hand Creme and moisturize into skin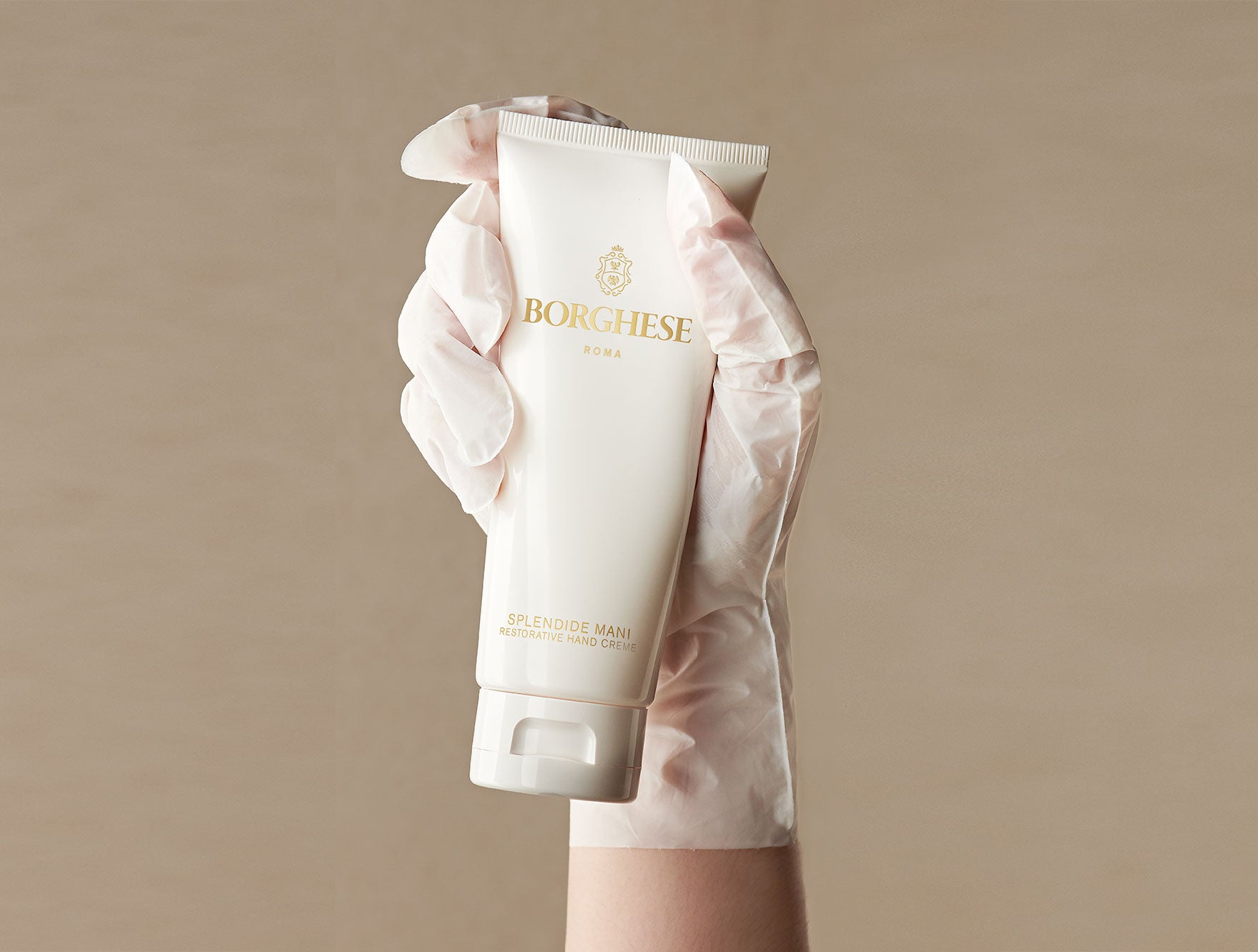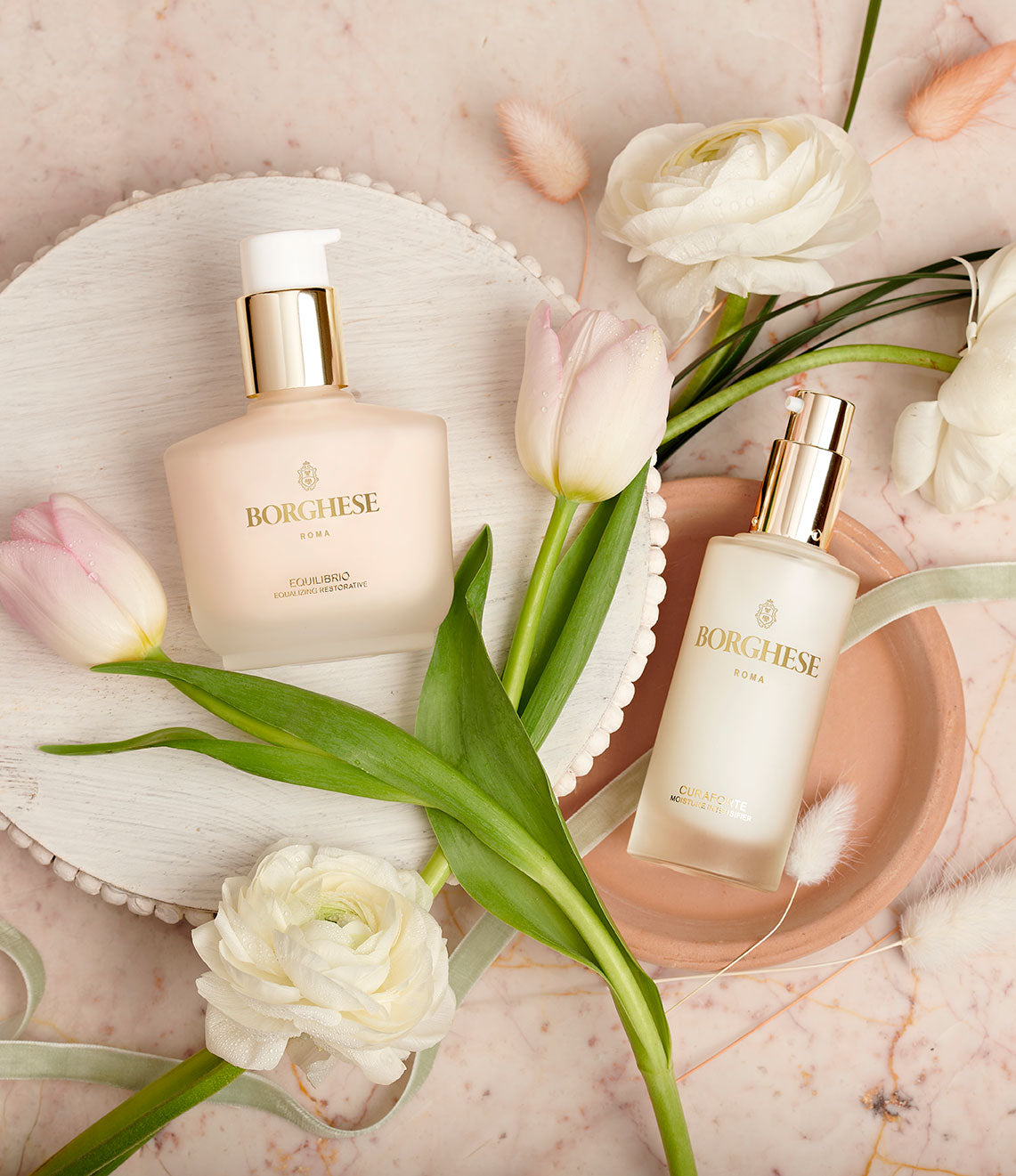 Ultimate Moisturizing Duo
Borghese's bestselling hydrating duo starts with a pre-moisturizer treatment followed by an SPF powerhouse
Apply Curaforte Moisture Intensifier to cleansed, dry face
Apply Cura di Vita Moisturizer to face"
Best Sellers.
Proven Results.
Carefully crafted with rich botanicals, coupled with modern-day science, to deliver skin care solutions that work.