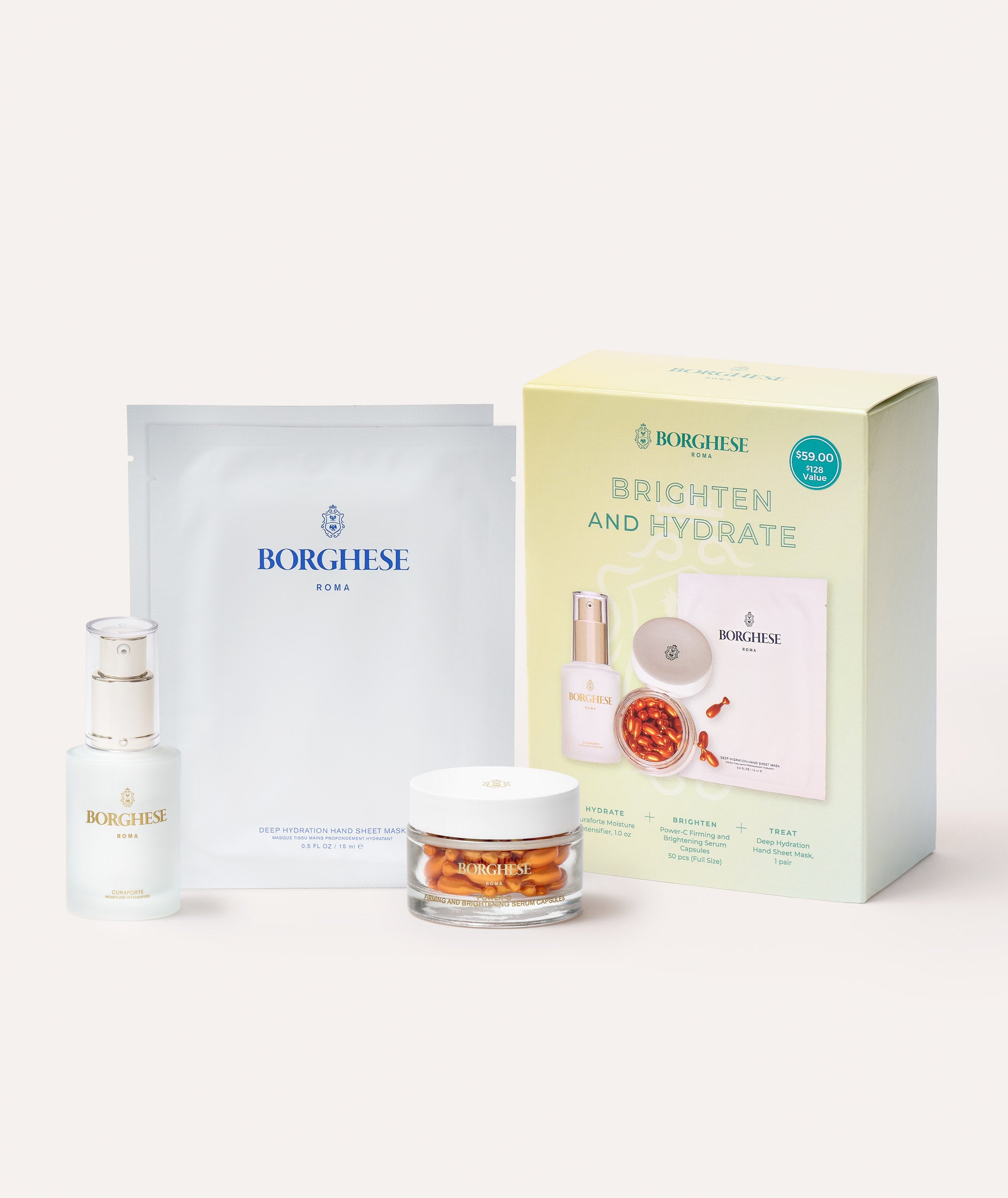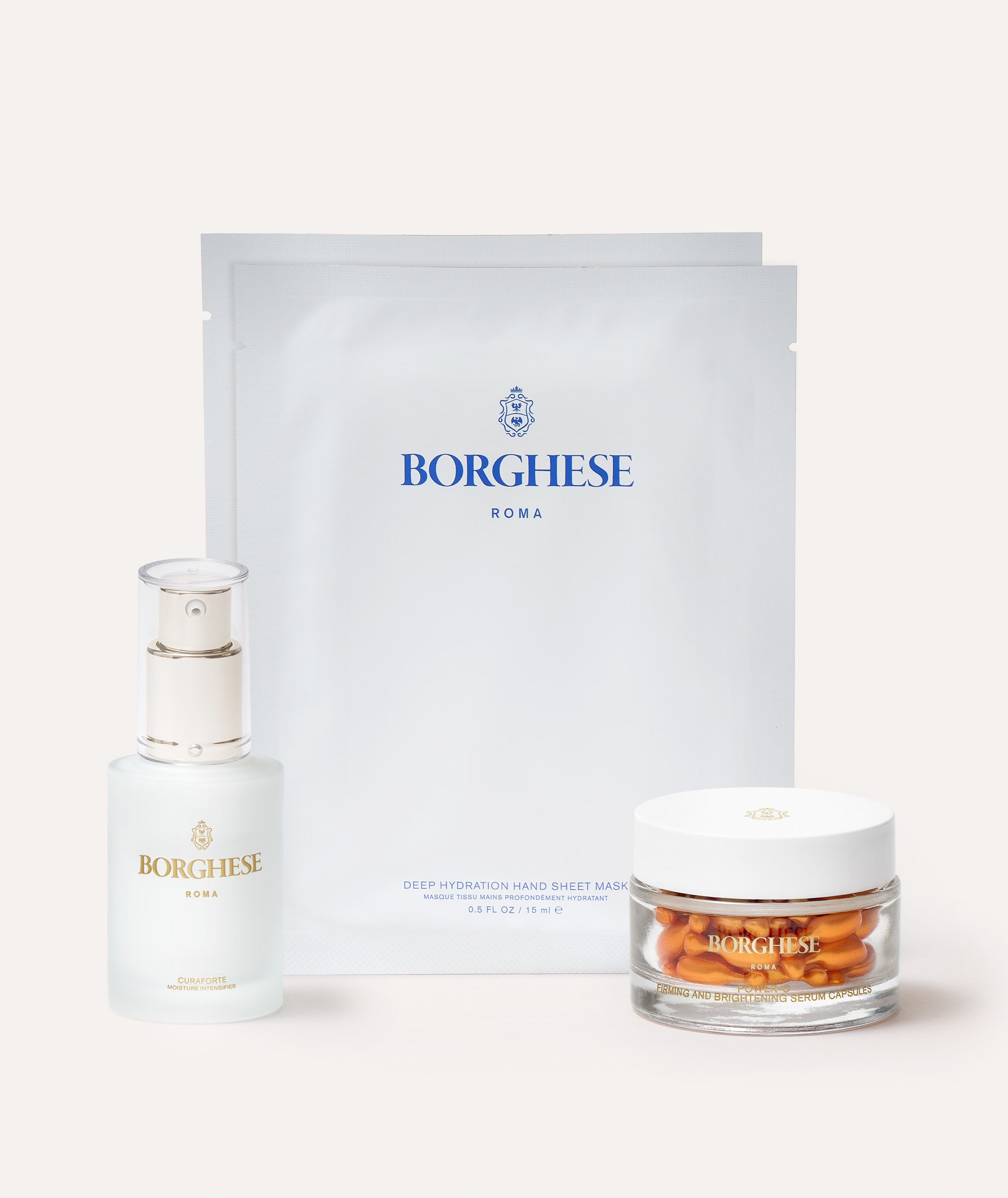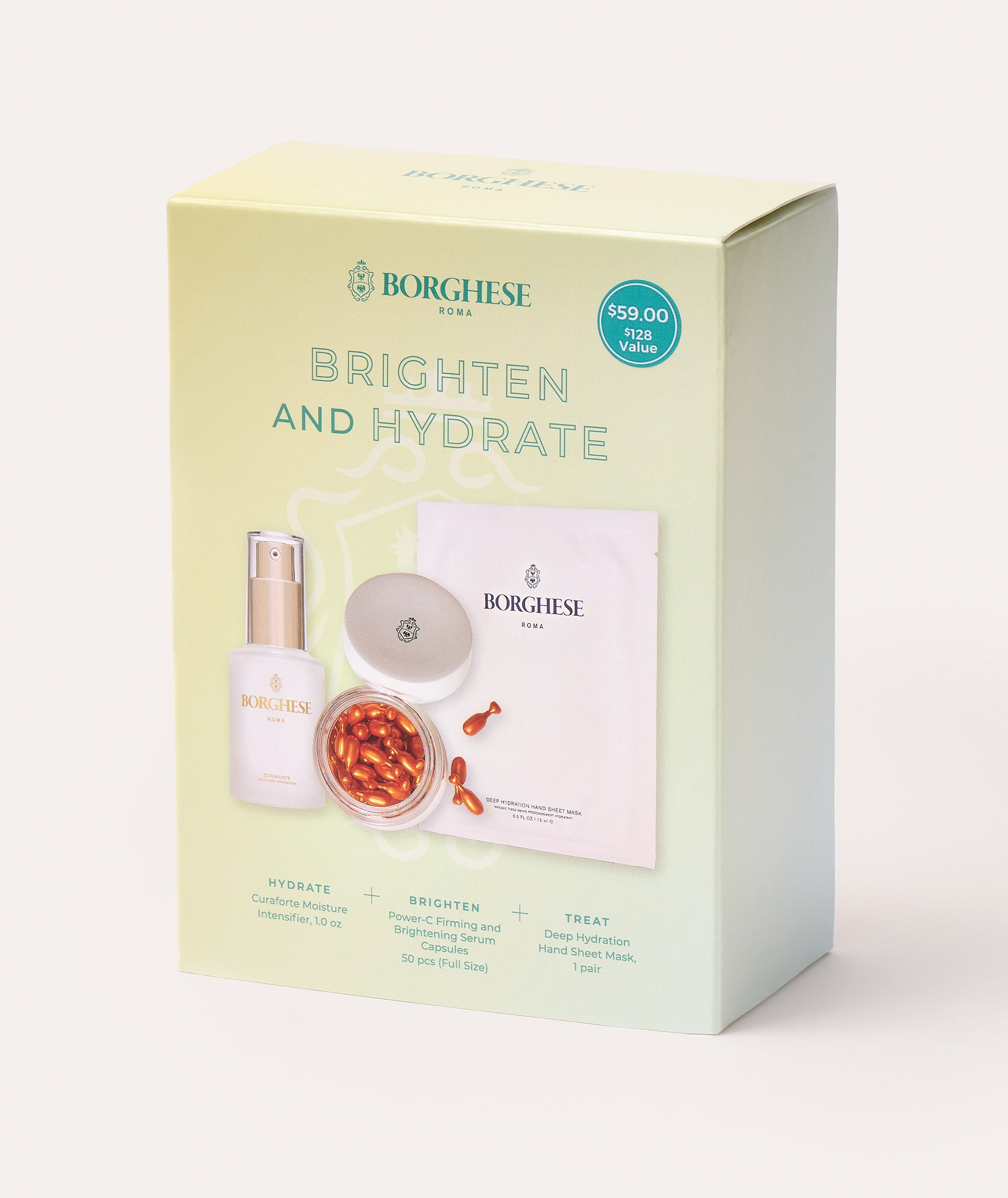 3-Piece Brighten & Hydrate Gift Set
3-Piece Skincare Gift Set
Description
Targeted solutions for key concerns, any age, and all skin tones. Effective treatments to help maintain moisture + improve firmness and radiance + provide barrier protection. Best sellers to promote long-term brightening and hydrating benefits.
Benefits

Set Includes:
Power C Firming & Brightening Serum Capsules (50 pieces): Clinically Tested. Brightens and firms skin, decreases the intensity of dark spots, moisturizes and defends skin against free radicals. Vitamin C @ 20%
Curaforte Moisture Intensifier (1 oz): enhances skin's natural ability to attract and retain moisture. Helps promote soft, supple skin as it helps protect the skin from moisture loss.
Deep Hydration Hand Sheet Mask (1 pair): helps minimize the appearance of fine lines and deep wrinkles. Nourishes dry, rough skin. Helps improve overall skin texture and tone.
Gift Box
How To
Power C Firming & Brightening Serum Capsules: use 1 capsule on cleansed skin at night. Twist off or snip the capsule to open, then apply by lightly tapping serum onto face. You may experience one or more of the following: minor redness, warm/tingling sensations or skin flaking. These are normal and temporary effects; if such effects continue, limit use to once a week until your skin adjusts, then resume application every night.
Curaforte Moisture Intensifier: apply to cleansed and toned skin. Massage onto face, neck and around the eye area with fingertips. Use morning and evening, then follow with your favorite Borghese moisturizer.
Deep Hydration Hand Sheet Mask: wash hands and thoroughly dry. Remove gloves from pouch and gently separate at the seam. Place hands in between the woven fabric on gloves labeled "L" and "R" for proper usage. Remove tab from the adhesive at the wrist and fasten for a secure fit. Relax for 15-20 minutes to allow hands to absorb the essence. Remove hand masks and gently massage in the excess product. Use once a week or as needed.
3-Piece Brighten & Hydrate Gift Set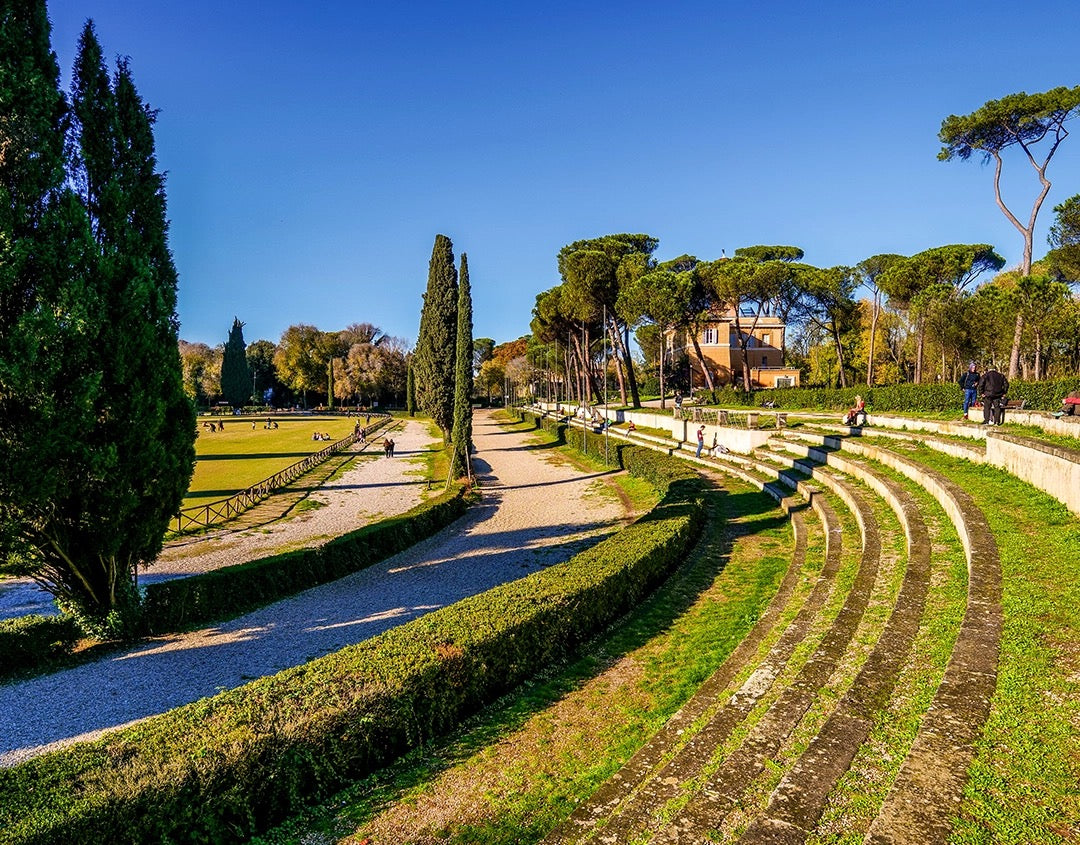 Deeply Rooted in Italian Tradition
Our history has been built on success stories passed from one generation to the next.
Effective treatments wrapped in indulgent experiences, driven by modern-day science.
#BorgheseBestSelf

Earn Points
Earn 1 point for every dollar spent

People Really Like Us
Over 20 Million Masks Sold

Subscribe & Save
Never go without your favorite product again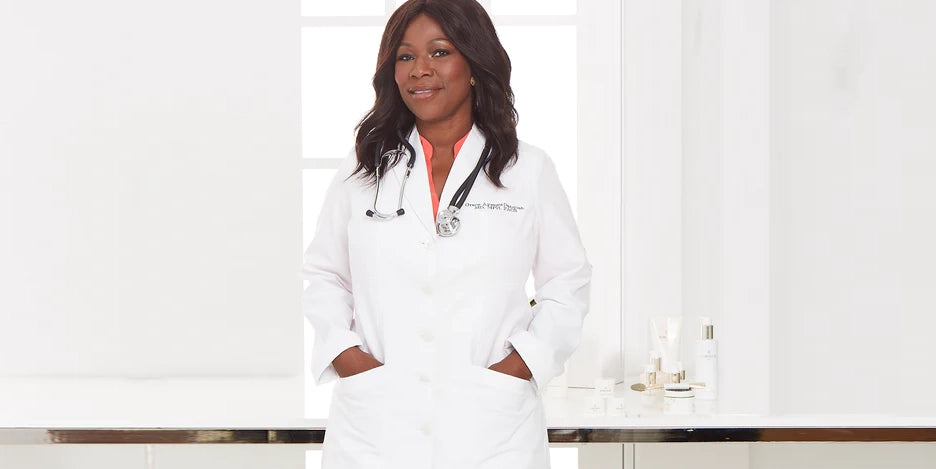 "The best prescription for healthy skin is a daily nutrient-rich skincare routine"
— Dr. Grace Ayensu-Danquah
American Board Certified Skin Surgeon